Welcome to the Northland Journal store! If you need help, please email us at northlandjournal@gmail.com , or call (802) 487-0254. 
Annual Subscription to VT's Northland Journal Magazine
00000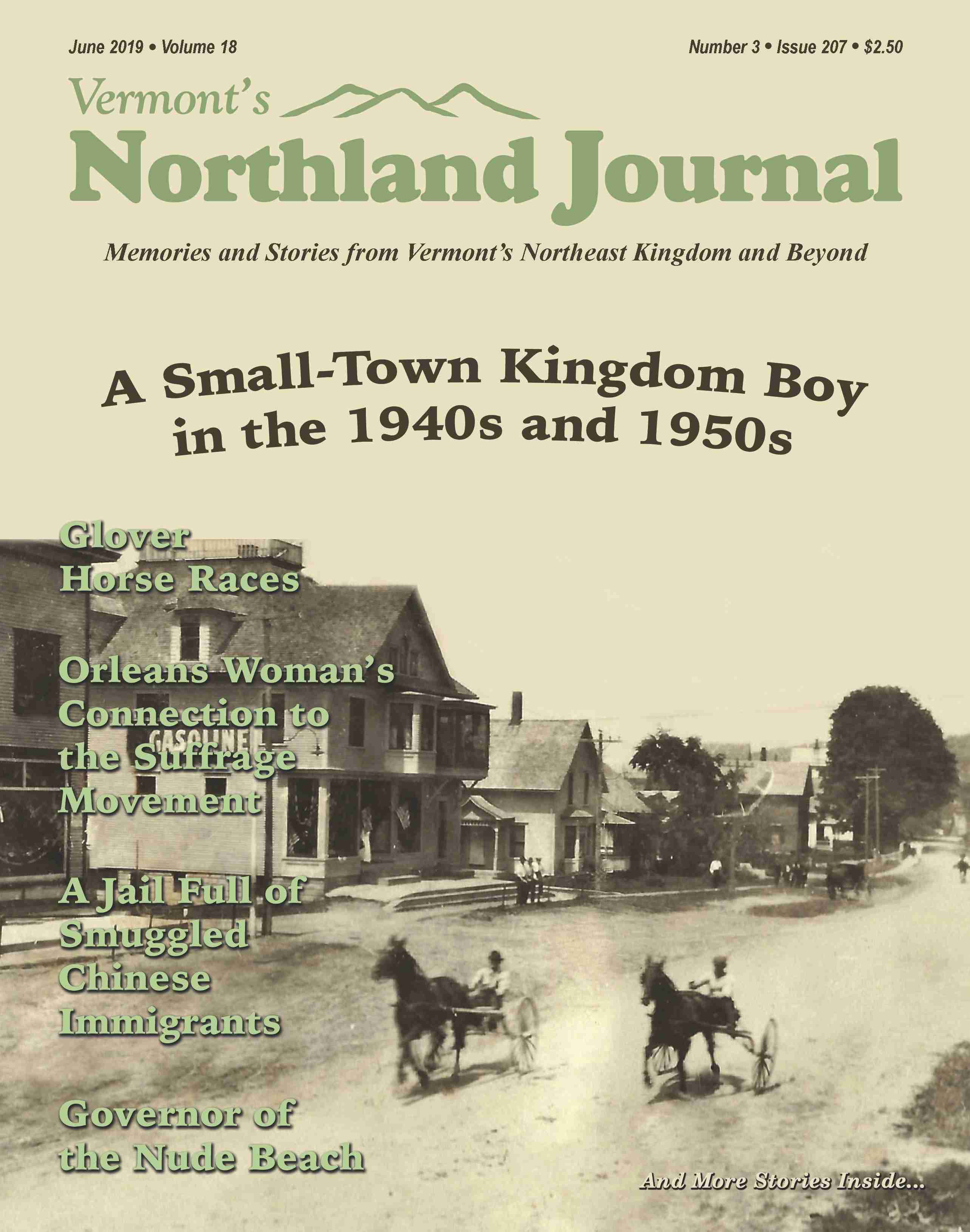 For the last 17 years, Vermont's Northland Journal, a monthly magazine, has
been sharing and preserving the history of Vermont's Northeast Kingdom through
the words of the people who lived it. Each issue of the Journal is also filled
with historic photos of the Kingdom from an earlier time. For a year subscription you get 12 monthly
issues of great Northeast Kingdom history. If you are buying a subscription as a gift,
please put your name and address in the billing address section, and put the
gift recipient's name and address in the shipping address section. (Subscription price is for delivery in the U.S. only).
To sample a full, electronic version of the April 2019 issue of the Journal click HERE.
**If you have problem subscribing online, or you'd like to subscribe by phone, call (802) 487-0254.